Just released initial hpw3DCon 1.0:
http://www.hpwsoft.de/anmeldung/html1/n ... ook24.html
Actionlist:
hpw3DConCreate=Append a 3DConnexion-Control to an existing NeoBook Rectangle object.
hpw3DConSetVar=Set a variable for the 3DConnexion plugin (for Example Action-Variables).
Once I got a 3DConnexion SpaceNavigator and I like to use it in Google Earth and Google Sketchup.
www.3dconnexion.com
www.3dconnexion.de
But in most other software the input-device is useless.
So here is a plugin to use a 3DConnexion SpaceNavigator input-device in neobook.
It is derived from pk3DConnexion.pas by Patrick M. Kolla.
http://ccrdude.net/2007/05/3d-navigation-in-pascal.html
It was used and tested with the current 3DxWare 3.12.3 with a SpaceNavigator.
There are rumors on the 3DConnexion-forum about a more generic driver with the next major relase number 4.
So things may change then.
The neobook action-scripts were written for mid-range speed settings in the 3Dxware control-panel.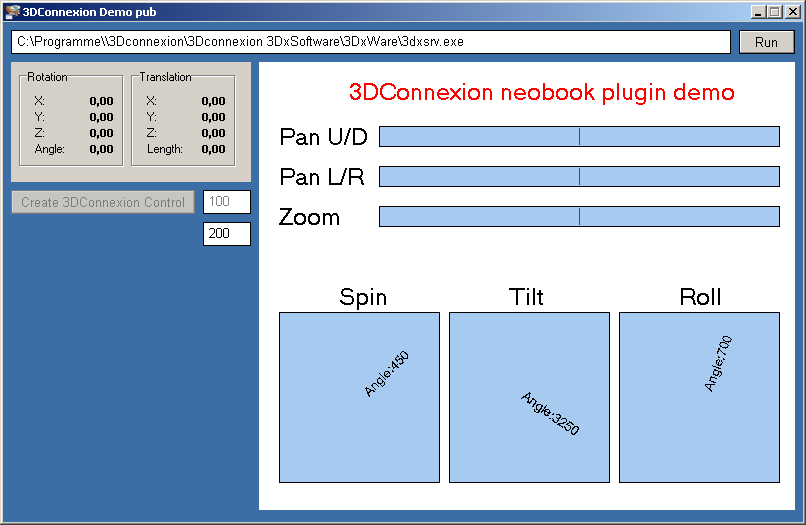 PS: Demo uses hpwImage to show the events as graphic.